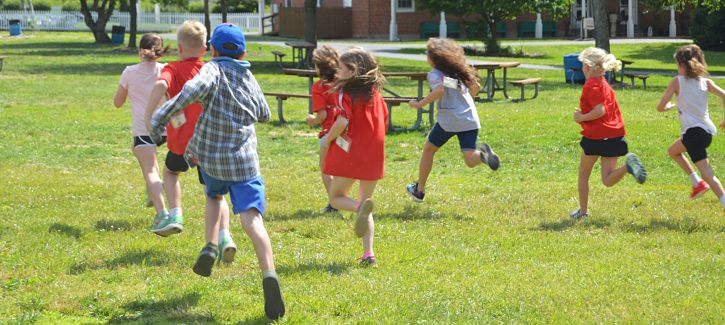 Registration for 2022 Farm & Living History Camp is CLOSED.
Living History & Farm Camps
Living History Camp teaches children, entering 3rd through 6th grades, rural farm life in the 1800s through demonstrations and hands-on experiences. This award winning educational camp combines learning and having fun in a unique setting. Children learn old-time skills, old-fashioned games, and make craft projects to take home. Farm Camp lets children experience living off the land as farmers for a week- caring for animals, gardening, cooking and more!
Farm Camp
July 18 – 22    Rising 4th – 6th Graders
 Living History Camp
June 27 -July 1    Rising 3rd & 4th Graders
July 11 – 15     Rising 5th & 6th Graders
2022 camp sessions contingent on Maryland's COVID-19 regulations at time of event
**Registrations open now**
Click the PDF buttons below to download, fill out and returned to the Museum by Mail/Scan/Email (ccfarm@carrollcountymd.gov) no later than May 23, 2022. Spaces are limited to 40 per session. Spots are filled based on date of payment.
Camp Registration Form*
Camper Pick-up Form*
Camper Health History Form*
Camper Code of Conduct Agreement*
Photo Release Form*
Medication Administration Authorization Form**
**Only needed if you are sending medicine to camp. Must be signed by the prescribing physician.
*These forms are included within the PDF download of the 2022 Camp Registration